Varese Motorland
A land to explore on 2 wheels...
4 Routes designed by bikers for bikers!
a new way to discover the province of Varese and its wonders on board your tireless 2 wheels!
ROUTES
THE VALLEYS OF THE VARESE PROVINCE
115 km - 1 day
Show route map
START AND FINISH: VARESE – piazza Monte Grappa
01- LUINO
02- PASSO DEL CUVIGNONE – Rifugio De Grandi Adamoli
03- LAVENO MOMBELLO – Imbarcadero
04- LEGGIUNO – Eremo di Santa Caterina del Sasso
05- CASALZUIGNO – Villa della Porta Bozzolo FAI
06- VARESE – Sacro Monte di Varese
Historically you have the 26th ISDT International Six Day Trials held in Varese in 1951. When you follow, at least in part, the route of the historical event, you will pass the Valganna Valley before you arrive at the wonderful town Luino, located on the eastern shore of the Lake Maggiore, and then continuing to ride up to the Cuvignone Pass.
From there a spectacular descent leads you to Cittiglio admiring some of the most beautiful pre-alpine waterfalls. Here you turn towards the Lake Maggiore arriving at the Laveno Mombello bay and then you take the road along the lake up to Santa Caterina del Sasso, a spectacular hermitage built on a cliff above the lake.
After Santa Caterina you take the direction towards Valcuvia and shortly after you can stop at the Villa Della Porta Bozzolo, with its marvellous garden, before you are heading towards Brinzio and then to Sacro Monte, one of the four Unesco World Heritage Sites enriching our territory. After 115 kilometres and an intense day with sightseeing on the motorbike you return to Varese city centre.
---
THE FLIGHT DISTRICT
99 km - 1 day
Show route map
START AND FINISH: VARESE – piazza Monte Grappa
01- SAMARATE – Loc. Cascina Costa – Museo Agusta
02- SOMMA LOMBARDO – Volandia
03- SOMMA LOMBARDO – Castello Visconti di San Vito
04- ANGERA – Rocca Borromea
05- ISPRA – via delle Fronaci
06- BIANDRONNO – SWM Motorcycles
07- VARESE – MV Agusta Motor Spa
08- Varese – Sandro Mentasti SRL
In 1910 the first Italian flights took off from here; an itinerary of 99 kilometres departing from Varese allows you to explore the gems of the Agusta Museum, testimony of one of the most famous brands of motorbikes and helicopters in the world. A few kilometres and then you are in Volandia, the biggest museum of flight in Europe, located in front of the Malpensa airport. Back in the saddle to visit the Visconteo Castle in Somma Lombardo and then to the Rocca di Angera, a medieval fortification perfectly preserved, from where you have a beautiful panorama on the Lake Maggiore. Riding
from one lake basin to another, you reach the shore of the Lake Varese where you can see first the headquarters of the motorcycle company SWM in Biandronno, and then the MV Agusta Motor Spa. Return to Varese city centre
---
SMALL VILLAGES VILLAS AND MUSEUMS
51 km - 1/2 day
Show route map
START AND FINISH: VARESE – piazza Monte Grappa
01- CASTIGLIONE OLONA – Museo della Collegiata
02- TRADATE – Museo della motocicletta Frera
03- TRADATE – Museo Fisogni
04- TORBA – Monastero di torba – FAI
05- AZZATE – Belvedere
06- VARESE – Villa e collezione Panza – FAI
The first place you will meet, setting off from the centre of Varese, is captivating: we are talking about Castiglione Olona, a small village of Renaissance origin, which Gabriele D'Annunzio defined as a "Tuscan Island in Lombardy". Not far from Tradate, where you can find two of the museum gems of the Varese Province: the Frera Museum, once the production location of the homonymous bikes and today cultural centre,
and the Fisogni Museum with the biggest collection of  vintage gas pumps in the world.
A short stop at the Torba Monastery, a fascinating medieval site and another Unesco World Heritage Site before you can admire the spectacular view from the Belvedere di Azzate.
After a few kilometres you will arrive to the Villa Panza Collection, on the Biumo Superiore hill, surrounded by greenery. In this eighteenth century residence, today property of the foundation FAI, great exponents from the twentieth century environmental art have left precious signs of their works. To conclude a superb day with 51 kilometres in the saddle, you can look forward to visit the treasures of Gian Pio Ottone: all kinds of vintage motorcycles from different ages to satisfy the desire of every motorbike enthusiast.
---
NO BORDERS TOUR
87,5 km - 1/2 day
Show route map
START AND FINISH: VARESE – piazza Monte Grappa
01- PORTO CERESIO
02- LAVENA PONTE TRESA
03- LUGANO – Parco Figino
04- MELIDE
05- BRUSINO ARSIZIO
06- BESANO
07- CANTELLO
A 87 kilometres tour riding on both sides of the border. Our eyes are immediately attracted by one of the most fascinating Art Nouveau-style production sites: a short drive from Varese you meet the Poretti brewery along the Valganna Valley road. Thereafter you arrive to Porto Ceresio, one of the twenty most beautiful villages in Italy, at the Lake Lugano. You drive along the lake until Lavena Ponte Tresa - where you enter in Switzerland - and you continue until Agno
and then to the big Figino park and the Gancia shopping centre. From here you will arrive to Lugano, where you have to take a stroll along the lake. You take off again driving along the lake to Melide and Brusino Arsizio. Returned in Italy you pass the town center of Porto Ceresio on your way to the Besano Museum. Here you can admire the findings that were discovered on the Monte San Giorgio (paleontological site - Unesco World Heritage Site). On your way back to Varese you can stop in Cantello and taste the famous white asparagus.
---
Other links
ITINERARIO 01. VALLI VARESINE
ITINERARIO 02. DISTRETTO DEL VOLO
ITINERARIO 03. BORGHI, VILLE E MUSEI
ITINERARIO 04. NO BODERS TOUR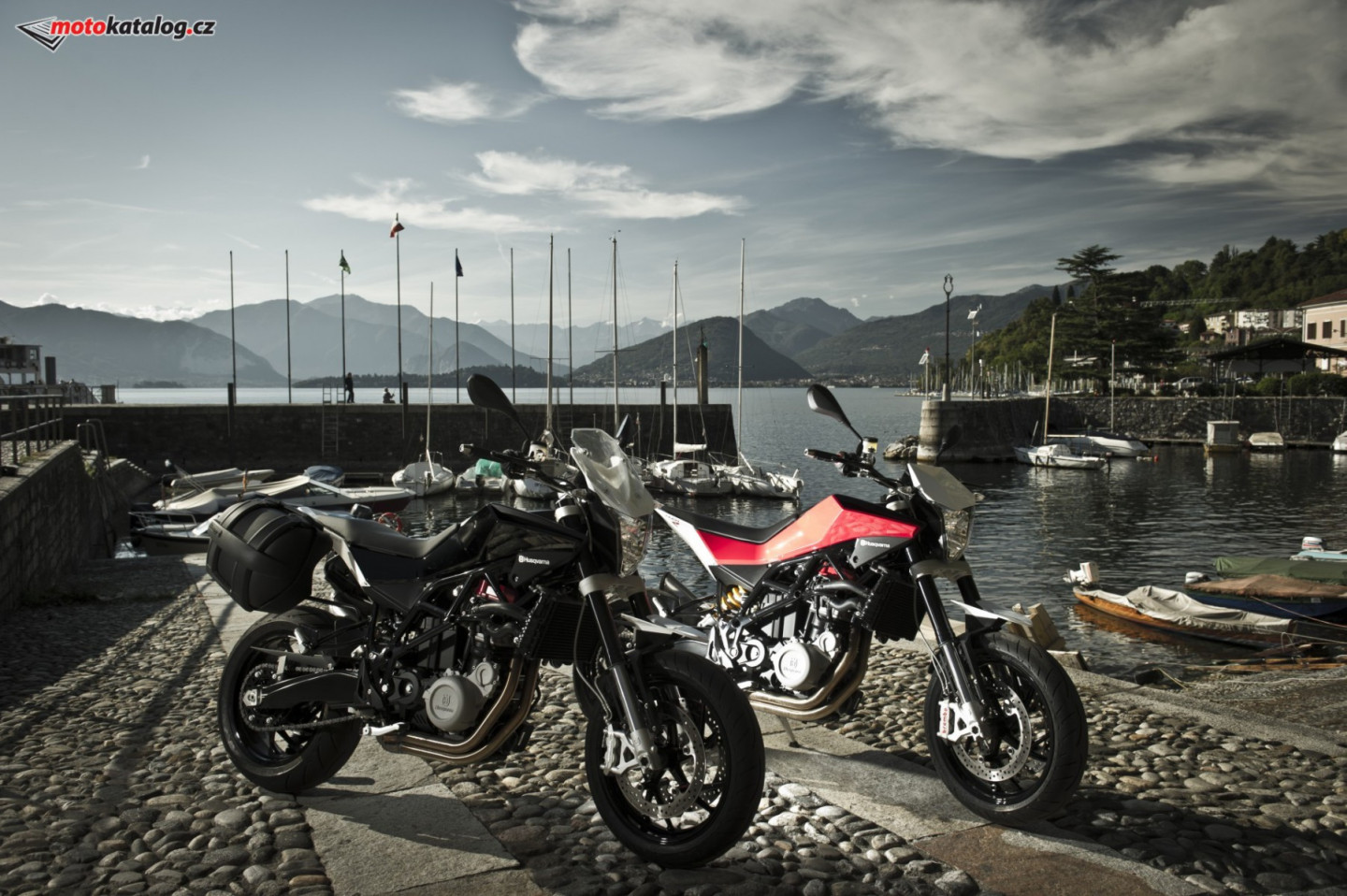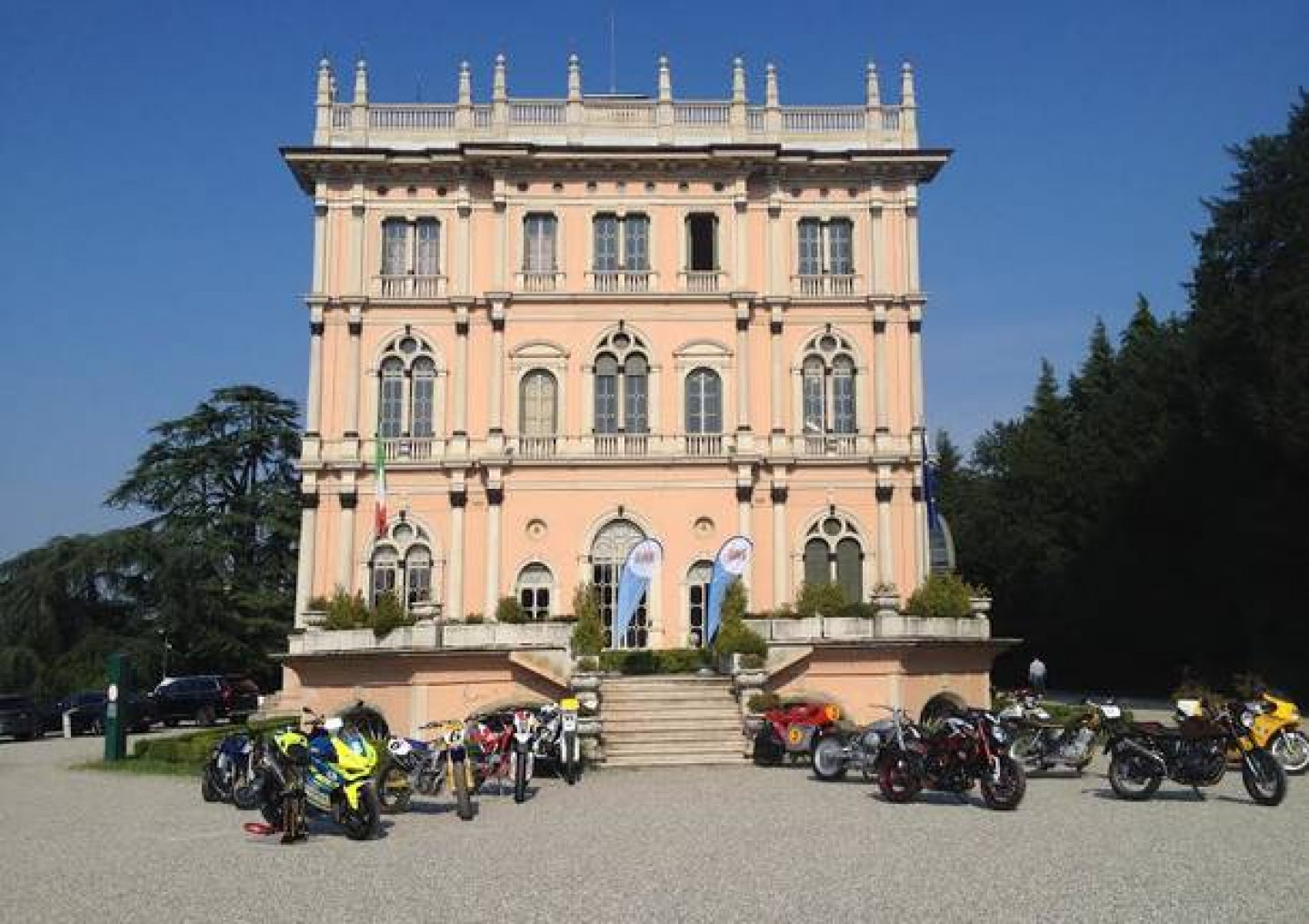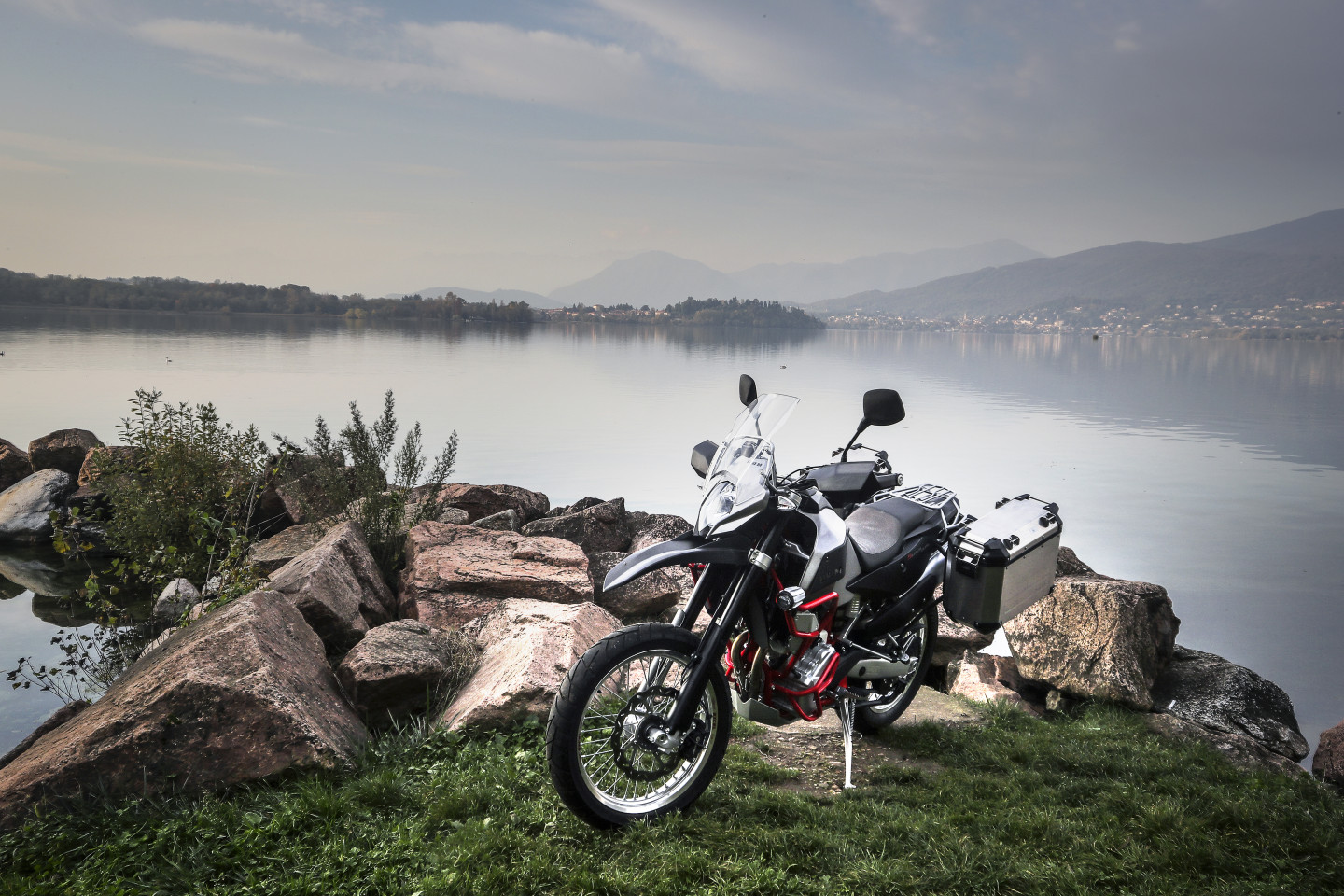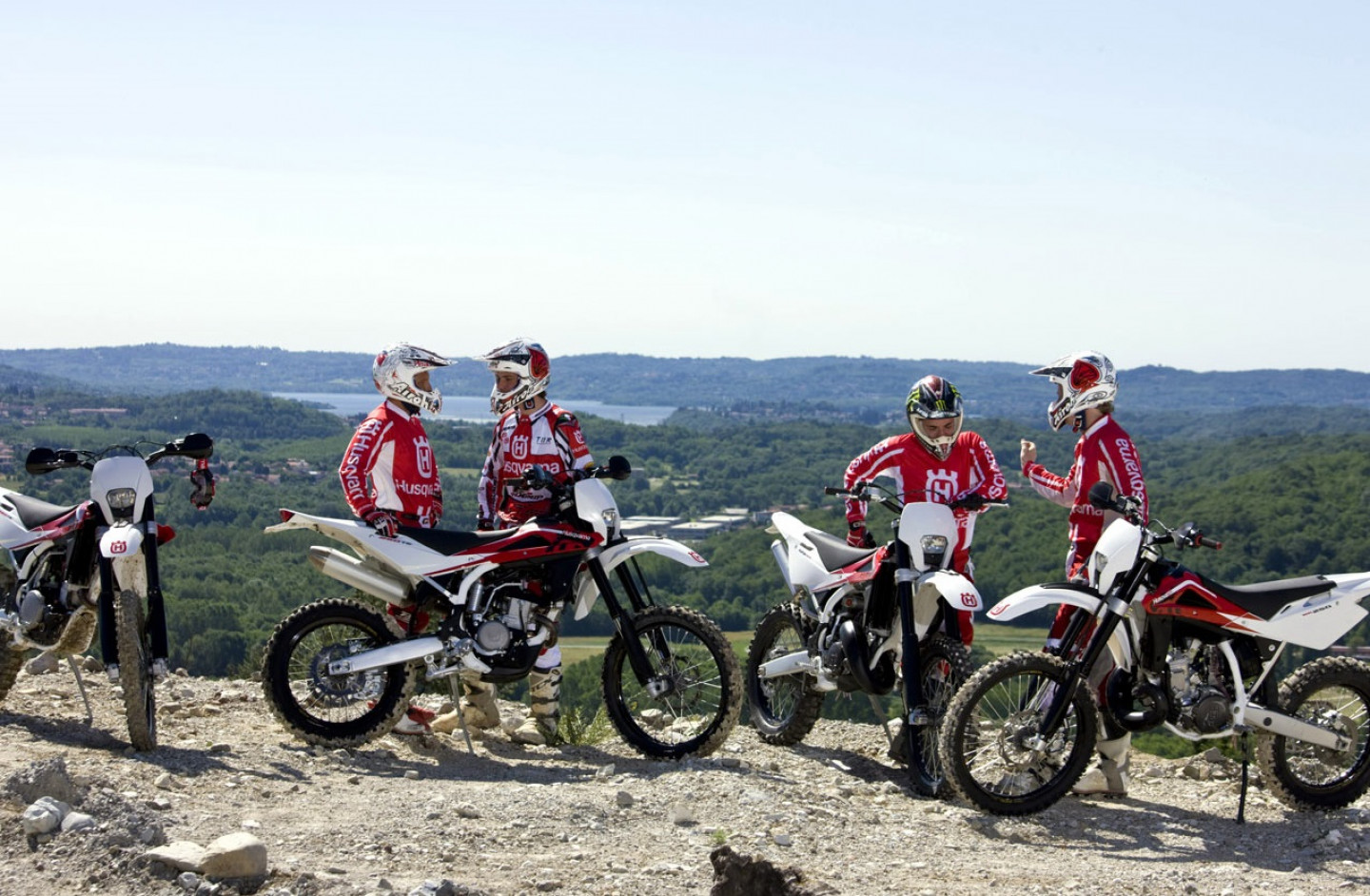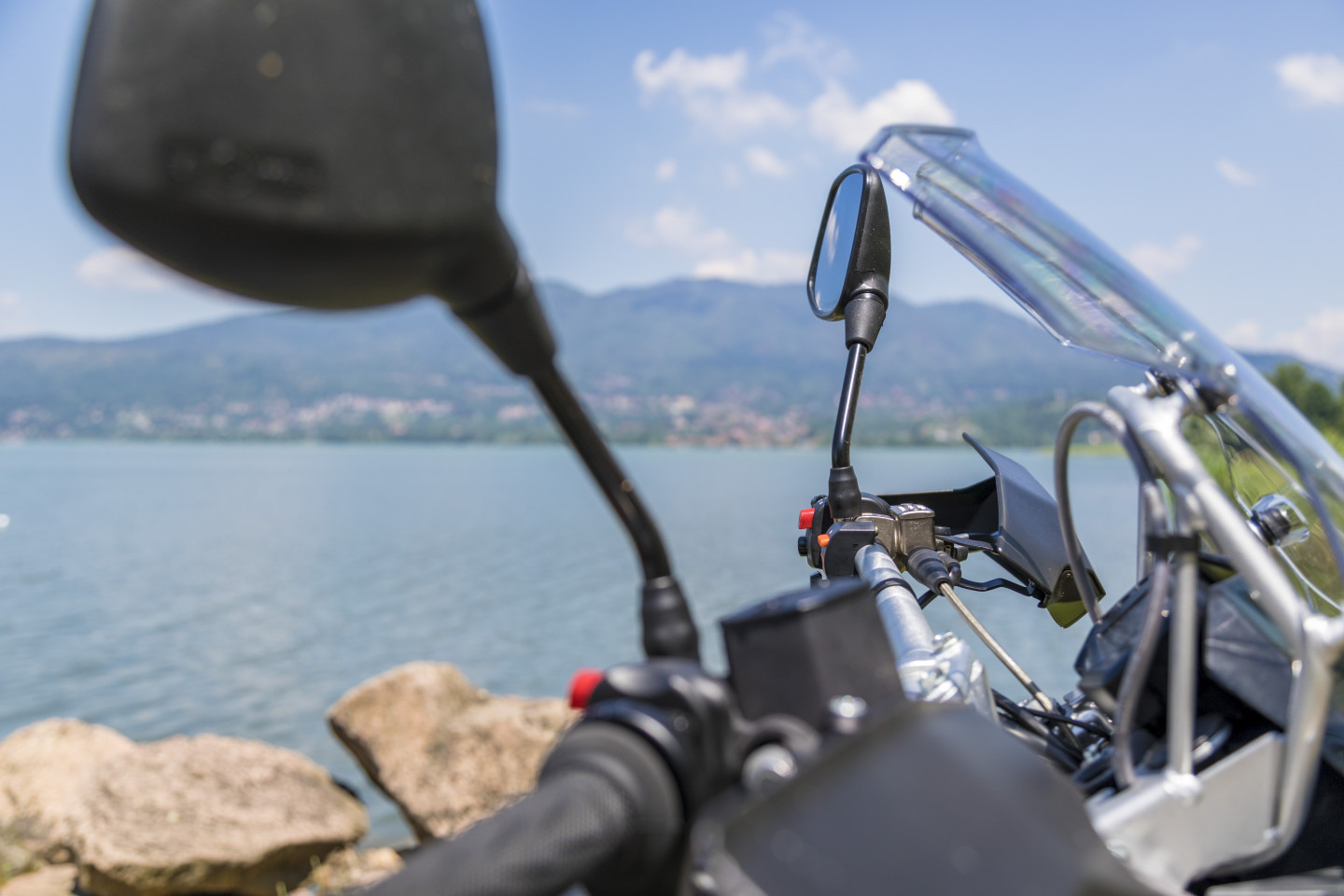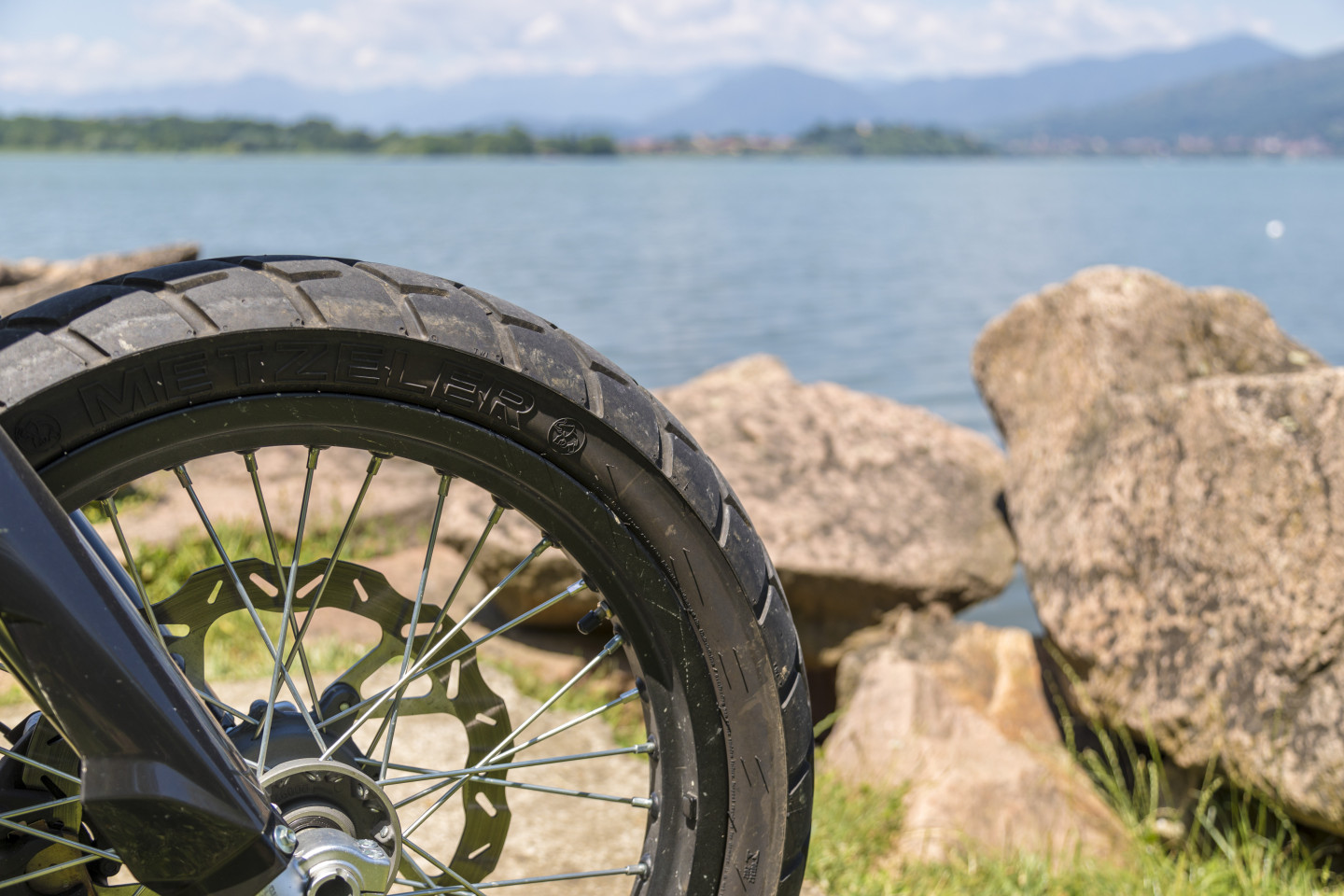 Varese is always at the forefront when it comes to motorcycles. This time, a network of enthusiastic and committed players has created the "Varese Terra di Moto" (Varese, land of motorcycles) project. An integrated brand that will bring economic development to the city, besides transforming it into a territorial and tourist attraction.
The "Varese Terra di Moto" project is not just based on the glorious past of brands that have dominated international competitions for years. Today's supply chain includes, all at a short distance from one another, manufacturers of motorcycles – such as MV Agusta and SWM – components, and accessories, as well as organisers of events related to this world, even in World Cup speedways, and, of course, training and service providers, in addition to those who can attract tourists among valleys and pre-alpine lakes with all things motorcycle.
From motorcycles like Frera and Ganna of the early 1900s to the more contemporary SWM and MV Agusta; from Flaminio Bertoni to Ayrton Senna and Max Papis: cars, men and passion. Varese never holds back when it comes to excitement on wheels! #varesemotorland
Varese Motorland, in collaboration with Ariete, Di Traverso School and SWM Motorcycles, has created "Varese Terra di Moto", a network – supported by Varese Chamber of Commerce and Varese Sport Commission – committed to promoting sports, tourism, industry and culture.
Follow Varese Terre di Moto on Facebook: www.facebook.com/vareseterradimoto